Canadian organizations are increasingly recognizing the importance of remaining relevant once we are through the COVID 19 pandemic and a new normal is established. Delivering value to customers, managing risk and navigating supply chain disruptions are the elements that we see however, underneath the iceberg are elements that we the public do not see.
In order to remain neutral and optimistic, I've attempted to integrate my views, the views of my clients, research and inputs from other corporate leaders and independent organizations in order to create a list of threats that Canadian businesses might like to consider as we enter the turning point year of 2022.
We as a public are astutely aware of some of our social issues that plague our society today. Mental health issues, addictions, violence, discrimination and perceived freedom of speech just to name a few are societal issues that will impact Canadian business for decades to come. However, Canadian business are hoping to be in business in the next decade to deal with these social issues.
The top threats facing Canadian businesses are Global Uncertainty, Accelerated Technology, Government Policies & Regulations, Innovation and Supply Chain Management.
Global Uncertainty.
Canadian business leaders much like all leaders find great discomfort in uncertainty. Uncertainty in the global markets, financial uncertainty, country annexation uncertainty and uncertainty in government regulations all play a key role in our leadership decision making. Uncertainty leads to short term decision making with the focus being on positive short – term results. While Canadian businesses struggle to survive, long – term planning becomes obsolete in favor of short – term results however, failure to strategically plan at least three years into the future may result in destroying company value. A hybrid balanced approach to a reactive (short – term focus) and a responsive
(long – term focus) may be worth considering in order to retain and create value.
"uncertainty leads to short – term decision making at the expense of company value"

Andrea Gardella, South American Chief Economist, Economic Development Corporation
In addition to the Global Uncertainty factor, understanding various cultures is essential to everything from the ability to penetrate new markets with existing products and services to designing the same. A more in depth understanding of cultures through better information and analysis of not only businesses but, also government intervention will allow organizations to flourish globally in the post pandemic era.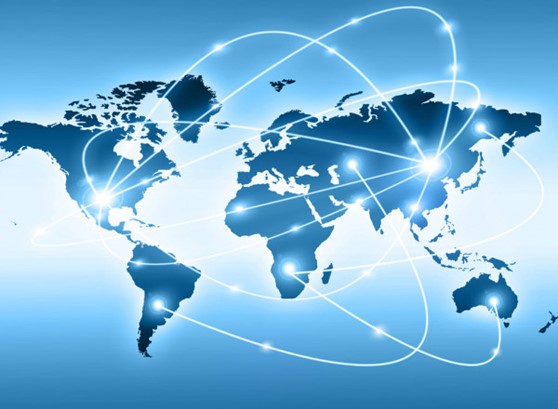 Further Canadian businesses are going to be forced to relearn about strategic planning in a global environment. The same old – same old is no longer relevant. As we move increasingly to multi – level national markets, Canadian businesses will need to put much of the manufacturing, research and development and marketing activities in the hands of local nationals should they choose do manufacture and supply services in the country of origin. This means that Canadian businesses will have to be more astute to internal capacity planning initiatives, operation utilization capabilities and point of sale fundamentals while local nationals become part of the strategic planning process. To further complicate the understanding of the global world, understanding technology and products will not be enough. Businesses will need to obtain a more in depth understand of culture and religion in the countries in which they sell products and services while appreciating cultural diversification in the workplace of the world.
Accelerated Technology.
The pace of technology is running at an accelerated rate. Not to say that it wasn't running at that rate before the pandemic but, it is now at an exponential rate. Canadian businesses are technologically in a great position because of previous government and private investments in this field. Canadian businesses must take full advantage of the opportunities within their grasp and develop a long – term flexible technology strategy which will allow for tasks and activities to become easier for employees to understand and execute while satisfying customer needs.
Done correctly, technology will allow Canadian businesses to understand customer market segments, implement strategies to manage risks, optimize working capital and design and implement digital supply chain strategies.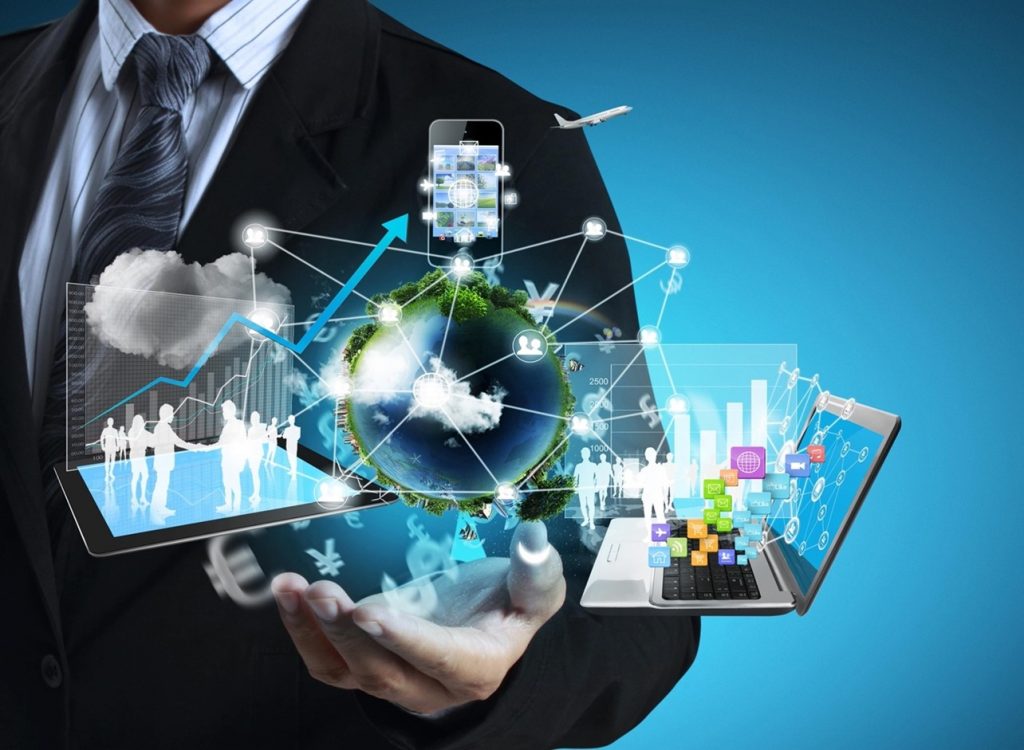 Government Policies & Regulations.
Dynamic regulatory protocols will always be of concern to Canadian businesses. Uncertain energy taxes, financial policies and carbon taxes are only a few elements that complicate the corporate decision making process today. Being cognizant of the fact that; the sum of all liabilities reached in Canada is $2,852 billion or $74,747 per capita in 2021, an increase of $10,685 in debt for every Canadian in one year. As a ratio of GDP, gross debt was 129.2% in 2021, the highest level ever recorded. Approximately half, or 66.4% as a ratio of GDP, was debt of the federal government. So, who is going to pay down this debt? No sane person can expect the Canadian tax payer to pay for it, remember that is $ 74,747 for every living Canadian. So, where is the money coming from? From Canadian businesses or any other company wishing to do business from Canada. Things have not settled down nor will they settle down anytime soon so, Canadian businesses need to get on with the business at hand. The key is to understand the meaning of Government Policies & Regulations and develop the skill sets necessary to deal with it and get on with your business. The Government will never understand your dilemma and don't expect to because government officials have a very different mandate.
Innovation.
Becoming a more innovative Canadian business while maintaining a sense of control and focus is a challenge today. There doesn't seem to be many Canadian businesses that are willing to place better innovation processes at the top or near the top of their agenda.
According to the Conference Board of Canada (CBC), Canada is weak at business innovation. This weakness is a major part of the reason why the national productivity performance is mediocre, year-in and year-out. Poor productivity, in turn, harms our competitive position in the world and affects our standard of living.
The international evidence for innovation performance consistently shows Canada, as benchmarked against its peers, ranking in the middle of the pack, or worse. Both the CBC's Annual Report Card on Canada and the World Economic Forum's World Competitiveness Report have highlighted the fact that the problem stems largely from poor business innovation performance by firms. The case for action to transform a firm-level of innovation to world-leading status is compelling.
Many explanations for poor innovation performance have been proposed by academics, industry groups, think-tanks and government bodies. Most have focused on public policies such as taxation, R&D tax credits, regulations, or on market structural issues. Some organizations have argued that there is a lack of sufficient risk capital, scientists, engineers, or qualified business managers. Others have looked at firm and entrepreneurial behaviour, such as management willingness to take risks or to build globally competitive large corporations. But these studies have been limited by a lack of sufficient data and information. Consequently, more conclusions have been reached from beliefs and opinions than from actual evidence.
So, where and how might Canadian businesses take action? Some major attempts at solutions have already been tried. For example, great progress has been made in reducing the business tax burden in recent years and we have seen some mediocre gains in the business innovation performance as a result
Canadian businesses are best to lobby and force the government to focus grants on innovative firms, get regulatory and other public policy out of the way, be proactive enough to adapt quickly to the forces of globalization, internationalizing their business through the development of global value chains and greater openness to the use of foreign direct investment and address any and all internal issues within Canadian businesses that might prevent their organization from taking advantage of lower taxes to become more innovative.
According to the CBC, currently Canadian businesses are under investing in innovation relating to technologies. For example, investments in information and communication technologies referred to as "embodied innovations" are lagging in Canada when compared with the United States and the United Kingdom and the evidence shows that these investments boost productivity. The CBC states that there is an urgent need to create firm-level strategies and reinvigorate the policy environment to encourage firms to innovate.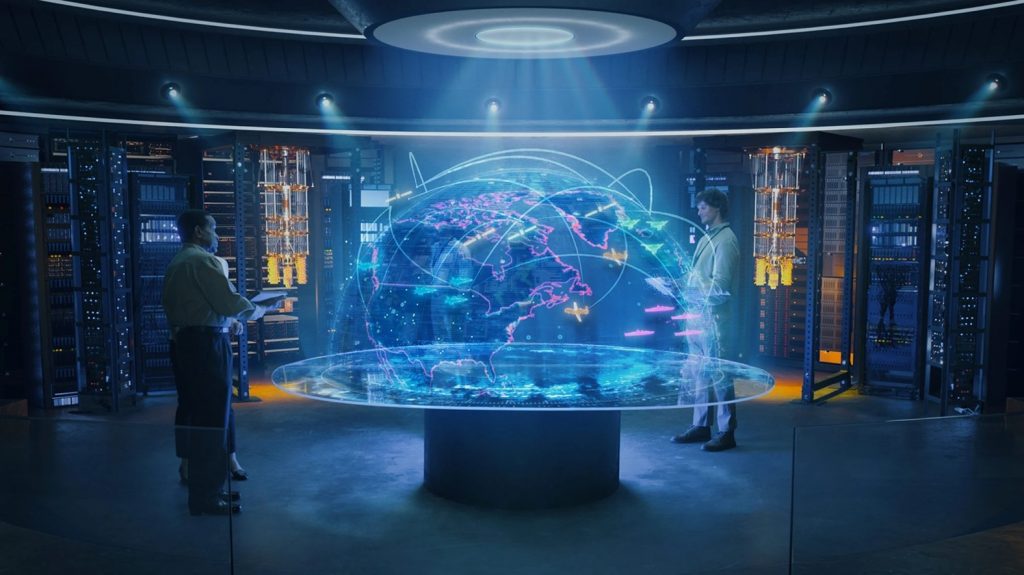 Supply Chain Management.
Supply chain bottlenecks are slowing international global growth in the Port of Los Angeles. Currently, port workers can offload 10 container ships per day. The problem is that 18 new ships are arriving daily, 62 ships are berthed in docks and there are already 81 other container ships waiting in the harbor. Considering that contain ships hold 18,000 containers which is equal to a freight train 36 miles long, the costs are staggering. Adding to this is a lease cost of $ 200,000 per day per container ship. Several of my American clients have told me that the challenges plaguing the Port of Los Angeles is the employee shortage of dispatchers, off loaders and truck drivers. The aforementioned challenges are not confined to the USA. Major Canadian Ports of Call from Vancouver to St. John report similar challenges and these challenges create inflationary consumer prices. Unfortunately this is only the "tip of the iceberg" and I use this example because port goods represent 68 % of Canadian consumables.
In order in order to combat against the aforementioned facts it will do Canadian businesses well to repatriate investment and manufacturer goods and services in Canada in order to eliminate the challenges associated with supply chain management. This this underscored by the fact that in January, 2022, the United States added 467,103 jobs to their economy while Canada lost 200,013 jobs in that same period according to the BNN Bloomberg Economic Report. The report goes on to say 38 % of these additional jobs in the US economy is related to the fact that the US made: "made in America" a top economic priority.
According to Pierre Cleroux, Vice President, Research & Chief Economist at the Business Development Corporation (BDC); Canada's labour force problem did not begin with the pandemic. It is the result of the aging population and related declining labour force participation, which started over 20 years ago. The pandemic has amplified the problem by destabilizing an already-precarious situation. Mr. Cleroux's statement is fully support by Professor Don Cyr, Brock University School of Business. Professor Cyr's statements not only support that of Mr. Cleroux it also adds credibility to the Bloomberg report and Professor Cyr points to the immigration laws and procedures of both counties.
" where Canadian immigration laws are geared to education and how much money you and your family have, the US immigration laws are geared to age (youth) and potential value added to the economy. One way of looking at it is – immigration in Canada is more like a wine glass, large at the top and tapered at the bottom whereby, US immigration is more like a chimney – straight and uniform"

Don Cyr, Professor, Brock University, Chair of The Niagara Industrial Association
Optimism Abound.
It has been 23 months since the onset of the COVID-19 pandemic and according to international economists and financial experts the global economy is poised to stage its most robust post-recession recovery in 80 years in 2022. Although the rebound is expected to be uneven across countries, major economies look set to register strong growth even as many developing economies lag.
According to Time Business Magazine global growth is expected to accelerate to 5.6% this year, largely on the strength in major economies such as the United States and China and while growth for almost every region of the world has been revised upward for 2022, many continue to grapple with COVID-19 and what is likely to be its long shadow. Despite the 2021 pickup, the level of global GDP in 2022 is expected to be 3.2% below pre-pandemic projections, and per capita GDP among many emerging market and developing economies is anticipated to remain below pre-COVID-19 peaks for a short period. As the pandemic continues to subside, it will shape the path of global economic activity.
The United States and China are each expected to contribute about one quarter of global growth in 2022 and Canadian businesses need to be in a position to capitalize on this opportunity. The U.S. economy has been bolstered by massive fiscal support and tremendous increases in vaccinations, resulting in a growth expectancy of 6.8% this year. That is the fastest pace since 1984. China's economy is expected to grow a solid 8.5% and moderate as the country's focus shifts to reducing financial stability risks. Canadian businesses can also play a major role in China's efforts in this arena.
Growth among emerging markets and developing economies is expected to accelerate to 6% this year, helped by increased external demand and higher commodity prices. However, the recovery of many countries is constrained by COVID-19, uneven vaccination and a partial withdrawal of government economic support measures. Excluding China, Asian continent growth is anticipated to unfold at a modest 4.4% pace. Again, a great opportunity for Canadian businesses.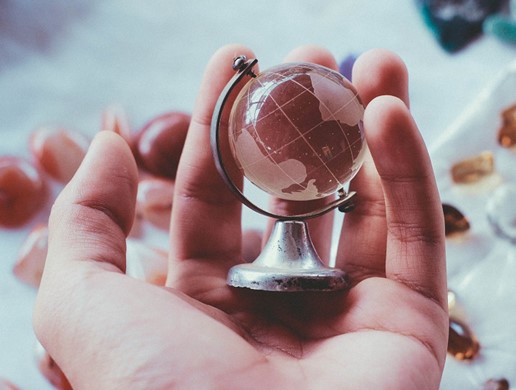 In the longer term, the outlook for emerging market and developing economies will likely not be dampened by the lasting legacies of the pandemic however, erosion of skills from lost work and schooling; a reduction in investment; higher debt burdens; and greater financial vulnerabilities will have a negative impact. Growth among economies is forecast to moderate to 4.7% in 2023 as governments gradually withdraw policy support. With this all being said, this is an absolutely perfect time for Canadian businesses to address the top threats in their environment and plan for 2022 stability and 2023 growth.
About The Author.
Nicholas Pollice is President of The Pollice Management Consulting Group located in Niagara, Ontario, Canada. An international facilitator, presenter and consultant, he is known as an operations management leader and coach. Nicholas conducts programs in leadership, supervision, communication, negotiation, conflict resolution and strategic planning. He has been a consultant since 1989 and is the author of several professional publications. His presentations have been consistently ranked in the top 10% throughout North America. See Nicholas' bio, his other publications and services on the PMCG. Website at www.pollicemanagement.com