The company
We are a full service consulting, facilitation, personal coaching and conflict management organization.
Our Team of Professionals
Beginning in 1989, the co-founders of The Pollice Management Consulting Group made a strategic and tactical decision with respect to organizational size and effectiveness. It was decided that we create a Team of Professionals would be flexible and efficient in addressing the needs of our clients when specific expertise were engaged on an independent  and / or interdependent assignment basis.
Over the past three decades, we have engaged human resource professionals, accountants, lawyers, organizational behavioural experts, conflict resolution specialists, health & safety professionals and manufacturing experts. Each has been selected for their unique and unquestionable expertise to the betterment of our clients.
We have in the past and at present; partner with Internal and External Client Resources in order to jointly address corporate challenges. This is a practice that has been successful and as a result continues into the future.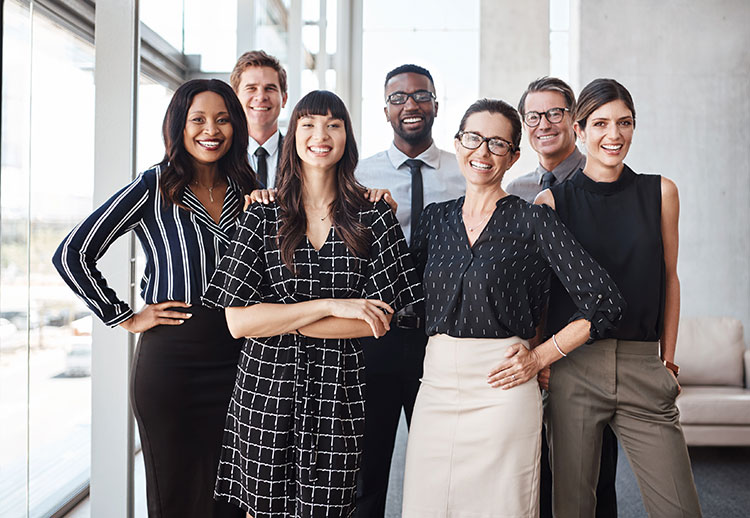 We are committed to building client success through transparent and trusted partnerships by offering modern management practices that foster measureable results.
Instruction skills
In a highly participative, learn-by-doing environment, we offer clients customized workshops that meet their present and future needs. Each can be used independently or in connection with a larger organizational effort.
Professional coaching
Through one-on-one coaching and counselling sessions, we offer our clients the opportunity to help their people grow and develop by fostering their adjustment to the changing business world.
Facilitation skills
We help our clients initiate, manage and take action towards corporate transformation by facilitating process. Our facilitation skills will enable our client's team to fully utilize their knowledge, imagination and logic skills to ensure acceptance to action for unstructured challenges.
Trusted Partnerships
We are not interested in selling our clients a consulting service. We strive to build a successful and long lasting relationship that produces bottom line results for our clients. It is our belief that such a relationship can only exist when a trusted partnership is evident. To that end we will earn our clients' trust through hard work, professionalism and commitment to our clients' needs.
Mediation Intervention
When you need help in resolving labour disputes and wish to avoid legal proceedings or other costly measures, we are there to help. We act as a third party with the aim of inspiring communication between disputing parties in order to find a suitable means of setting a dispute.
Modern management practices
We are proud of the fact that we continually evaluate our people on the most modern management practices and principles for the programs that we offer our clients. We are associated with a team of professionals who have an abundance of "real life" business experience. As a result, we have the quality resources that enable us to create targeted programs that meet our clients' present and future needs.
The Pollice Management Consulting Group Model of Consulting is defined by high quality services that inspire employee performance by developing and maturing people to take responsibility and intelligent risks for their business unit. We are committed to building client success through transparent and trusted partnerships by offering modern management practices that foster positive results.
 Our primary focus is to provide customized training, coaching and conflict resolution services in a professional and swift manner so our clients can get on with their business. Such actions are accompanied by embracing the following attributes as our practice continues to evolve.
Collegial, cooperative staff teamwork with true diverse specialty integration.
A deliberate support system that takes the time to listen to our clients.
Highest quality of client care provided with transparency, trust and honesty.
Comprehensive evaluation with timely, efficient assessment and potential solutions.
Our associates take personal responsibility for directing client care over time in partnership with internal and external client resources.
Highest quality of associates in the culture of Pollice Management Consulting Group and valued for their contributions.
Valued professional staff with a strong work ethic, modern special expertise and a commitment of success.
High quality leadership from the President.
Fair and equitable compensation that allows a focus on quality; not quantity.
Our values are reflected in our relationship with each other and our clients. We value preserving the highest quality of consulting services and support client success.
Good mind
We work with one another in an honest, trust worthy and transparent way.
Respect
We honor our clients and ourselves by having an open mind, enhancing positive communication and acceptance.
Growth
We value client growth, change openness and collaboration to overcome obstacles and achieve goals.
Committment
We employ a reflective ethical commitment to client success and life long learning, making our work meaningful.
Integrity
We hold ourselves and others to the highest standards and conduct our business with transparency and integrity.