Over the past twenty five years the decline of the United States and Canadian manufacturing industry has contributed to rising inequity and hurt the North America global competitiveness. A revitalization could not only contribute to sustainable and inclusive growth, it can also re – establish the middle class and eliminate some of our societal problems such as poverty, homeless, crime and early deaths.
Long before COVID-19 came to dominate our lexicon, the North American growth model was slowly showing signs of strain. With years of uneven growth across sectors and geographies, some industries flourished while others faltered. Major hubs have boomed but countless smaller communities have fallen through the cracks. In some areas the labour market has become increasingly polarized with the number of high and low wage jobs growing while the number of people in the middle wage jobs have declined significantly. These forces have stroked inequality and the pandemic has served only to exacerbate this trend. Should we decide not to invest more resources into our manufacturing sector, several other people will be left behind in the North American economy, we all will suffer for it and that is not good for any of us from an economic and social point of view.
Manufacturing – A Key Part of the Solution:
Revitalizing North American manufacturing an industry that was once the beating heart of our economy is fundamental to resolving inequities while driving sustainable inclusive growth. Today the manufacturing sector represents 20% of the gross domestic product (GDP) and jobs but, drive 25% of the capital investment, 35% of productivity growth, 60% of exports (90% in the Niagara Region) and 70% of business research and development expenditures. Despite its contribution to the economy, manufacturing has not enjoyed the same prosperity as other sectors in recent years. While it has grown in absolute terms, it's relative global share has dropped to 17% from 25% in the past two decades. As manufacturing has declined inequality has increased. Today the United States bears the title of the most unequal economy in the G7 with Canada not far behind but, improving. Research from the Mckinsey Global Institute (MGI) found that restoring growth and competitiveness and key manufacturing industries would boost the annual GDP by more than 15%. Strengthening the manufacturing sector could also address the current supply chain issues that are wreaking havoc all over the world, easing short term disruption caused by the pandemic improving global competitiveness in mid to long-term.
In the Niagara Region, manufacturing employment is at 26,200 (up by 36 % pre pandemic) with exports values at $ 5.48 billion which is up by $ 2.10 billion from 2020. The manufacturing sector is much more stable now than what it was three years ago with a number of companies being less than 100 employees and specializing in niche technologies. Heddle Marine, Bio Tech and Abatement Technologies are a few companies that come to mind.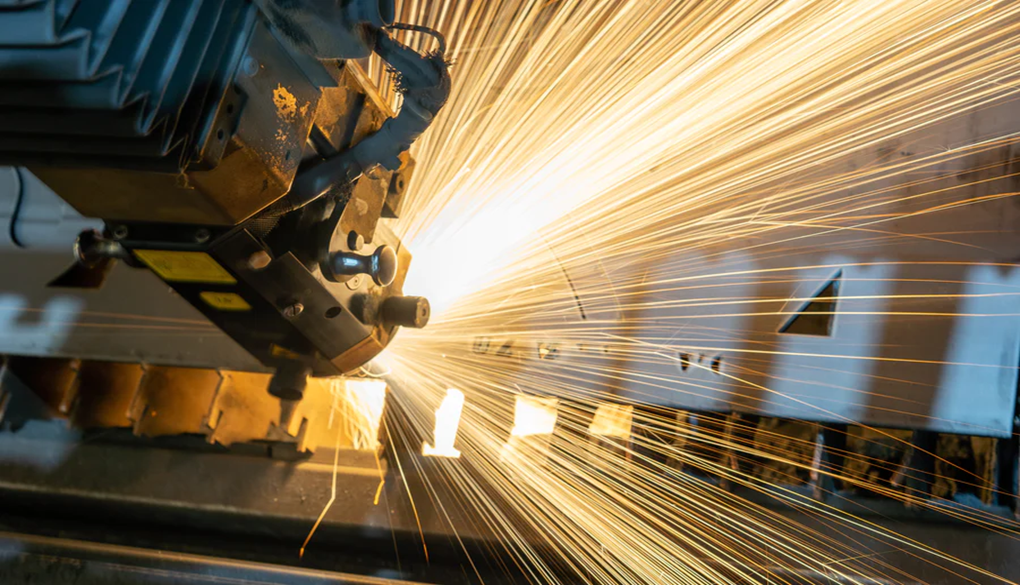 The Social & Economic Unlock:
The manufacturing sector is full of smaller companies (less than100 employees) driving significant shareholder value and investors along with capital markets should start paying more attention. In the Niagara Region alone, 42 % of manufacturing businesses have fewer than five employees. Renewing capital stock in North American manufacturing could help the industry realize its full potential and get billions of dollars of investment flowing. This will not only serve to modernize and digitize the manufacturing infrastructure, it will also trigger a virtuous cycle of increased economic activity in communities. Bolstering investments in the manufacturing sector could also play a major role in tackling inequalities from coast to coast – especially in communities left out of the booming tech and financial industries.
As of January, 2022, manufacturing is the main economic engine of primary employers in approximately 500 counties across the US. This also holds true in the province of Ontario. In those communities, the industry employs a broader swath of the overall population and it does it more inclusively. In most cases, employees don't need a four year degree, and they enjoy higher salaries than service jobs, making manufacturing a key tool to unlocking more opportunities for more people. This is a blueprint for success. Reviving manufacturing could also add up to 1.5 million jobs particularly amongst the middle skilled workers helping to re-calibrate the labour market and bolster the middle class. Revitalizing manufacturing means revitalizing communities it also means revitalizing society.
"we have always held to the hope, belief and conviction that there is a better world beyond the horizon."

Franklin Delano Roosevelt, 32nd President of the United States
The Imperatives For Growth:
Realizing the benefits of the dynamic manufacturing industry will require a dual focus on modernization and workforce development. The industry is undergoing systemic shifts towards a digital automated, advanced and sustainable future but, many smaller companies lack the tools they need to keep up.
It will take innovation, participation and re vamped strategies across the economy to deliver these businesses the people and capital they need to thrive.Private and public sector leaders can play a key role in modernizing smaller manufacturing operations by offering financial programs and targeted business accelerators. As digitization takes hold manufacturing must draw more talent into the pipeline and develop the skills of its existing workforce. There are a record number of open jobs in the North American manufacturing economy today. Just in November of 2021 that figure topped well over 1 million jobs – the highest on record and more than the entire population of the Region of Niagara, Ontario. Attracting new talent will require strengthening the industry's reputation amongst workers and to this end companies should engage with schools and communities through university and college partnerships along with trade school funding. In doing so they will draw young people into the industrial innovations and the advantages it provides workers. More importantly it provides the opportunity to illustrate viable jobs with career progression.
Most industry experts suggest that these initiatives will fall short of attracting new entrants to the workforce. Skills building for existing workers particularly in digitization must also be a priority. Without this, the chasm between the capabilities that people possess today and those capabilities that many vacate jobs require will only widen. Coupled with the right worker training, digitization can help make the workforce more productive, their work more enjoyable and challenging while crafting the template for a higher degree of industrial competitiveness.
"smart manufacturing solutions can unlock new levels of innovation, efficiency and growth"

Nigel Vaz, CEO, Sapient UK.
Eugene Ellmen a writer with the Hamilton Spectator reports that Hamilton steel making facilities is updating it's decade old manufacturing strategy in 2022 in order to help shape the cities industrial future. It is common knowledge that Hamilton's industrial employment has fallen from the 1970's and manufacturing is still very much a part of the cities fabric and culture. According to Mr. Ellmen, approximately 43,200 people work in the manufacturing sector in the Hamilton area and this represents approximately 10.6% of the areas total workforce. Although this is down from 15.5% back in 2006, it does match the decline in the share of manufacturing jobs for the total employment across Ontario.
Arcelor Mittal Dofasco will retire their blast furnaces is by 2028 and switch to electric and natural gas production with the potential to use zero CO2 green hydrogen. This allows for the utilization of advanced digitization technologies and will allow the economy to become the hub of North American hydrogen production and distribution center. Hydrogen, biotech, recycling and new technological advances could create up to 1,500 new digitization jobs by 2028 in the Hamilton and Niagara corridor.
A Moment of Opportunity:
The public and private sectors are increasingly resolved to shore up an industry that has long been a pillar of this continent and the economic fabric. The manufacturing sector is primed to resume its position as a powerhouse of the economy and leaders must focus their collective energy on five action fronts.
Urging investors and capital markets to turn their attention to manufacturing;
Enticing new raw talent and training to the workforce for tomorrow's jobs;
Updating and digitizing the manufacturing infrastructure;
Large amounts of government funding with less bureaucratic red tape and rules and regulations governing manufacturing, training, university and college innovation and research and development;
Since the pandemic hit in March of 2020, the food service / hospitality industry has lost approximately 38 % of their jobs so, retraining some of these potential employees may need to take center stage for government and manufacturing as there are a number of talented people who can fill those vacant jobs.
If the manufacturing industry capitalizes on this opportunity by investing in innovation and workforce development, the gains will propel sustainable and inclusive growth while simultaneously fueling the North American competitiveness on the global stage.
Summary:
In the resurgence of the advanced manufacturing sector; sustainability, transparency and resiliency have become important themes for North American businesses. They are focusing their future initiatives around these three pillars and aligning the current business operations with them. Furthermore, companies plan to undertake several measures to capture market share in emerging areas such as electric and autonomous vehicles, decarbonization, renewable energy and digitization.
Mohit Ahuja (Manager, EY Knowledge, India) and Julia Rosenthal Buresh (Senior Analyst, EY Knowledge – Advanced Manufacturing, Chicago) point out that in the fourth quarter of 2021, North American businesses were forced to deal with soaring operating costs, uneven demand patterns and several supply chain breakdowns. In response they carried out reinvention of their supply chains, restructured capitalization strategies and competitive positioning. As the manufacturing sector continues to recover, operating costs will stabilize and as a result companies can expect that margins will increase. Confidence that supply chain interruptions will subside and the efforts of a more visible supply chain will begin are inevitable. In order to minimize uncertainty there are also efforts afoot to establish relationships with a wider range of suppliers and enter into long term contracts with suppliers.
Businesses must plan to invest in digital technology in order to achieve operational efficiencies, expedite product innovation and improve their positioning across the value chain. Businesses are recognizing the importance of meeting customer expectations in order to maintain solid relationships and hold onto current market shares. In a bid to transform into a sustainable transparent and resilient economies, businesses are operating proactively by launching sustainable future products by having access to timely and relevant data.
About The Authors:
Asutosh Padhi is the Managing Partner for McKinsey in North America, leading the firm across the United States, Canada, and Mexico and serving as part of McKinsey's 15-person global leadership team. He is also a member of McKinsey's Shareholders Council, the firm's equivalent to the Board of Directors. His expertise has helped high-performing, iconic industrial companies with their functional, business unit, and enterprise transformations, drawing on his strategic, organizational, and operations expertise.
Nicholas Pollice is President of The Pollice Management Consulting Group located in Niagara, Ontario, Canada. An international facilitator, presenter and consultant, he is known as an operations management leader and coach. Nicholas conducts programs in leadership, supervision, communication, negotiation, conflict resolution and strategic planning. He has been a consultant since 1989 and is the author of several professional publications. His presentations have been consistently ranked in the top 10% throughout North America. See Nicholas' bio, his other publications and services on the PMCG. Website at www.pollicemanagement.com