In another drastic reminder as to how the labour market has become so distorted, the number of job openings in the USA hit an all time hire of 10.1 million in July and the Canadian job market experienced 1.2 million job openings in that same period of time.
As the North American economy begins to rebound, even as the Delta Variant of Covid is spreading in poorly vaccinated parts of the continent – businesses are scrambling to add employees. Manufacturing jobs beginning at entry level through to supervisory positions are all in play. Fork Lift Truck Operators, Quality Assurance Technicians, skill trades such as Welders, Electronic Process Control Technicians, Electricians, Gas Fitters and Plumbers are all in great demand. Add to this Advanced Medical Technologists, Manufacturing Technologists and Assembly personnel we have the perfect storm. At no time since 1944 have we seen such a demand. Even Global Affairs Canada reports that clerical positions are available at a starting salary of $ 1,100 per week.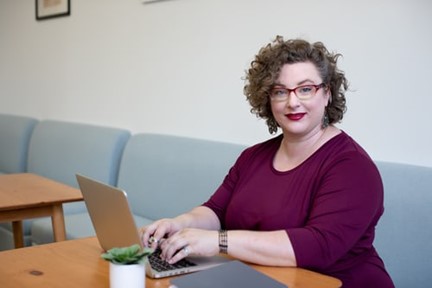 Employee shortages in Canada are not really a new challenge for employers however, the landscape in which the competition for talent is taking place is very different. This is in part due to a strong demand for employees generated by robust economic growth, employees who have used the pandemic as an stimulus to alter their careers and potential employees who have decided to start up their own companies. Completing the perfect storm scenario is the fact that employees today are more informed about the world surrounding them and where they fit, a demand for a better working environment, alternative opportunities, a reconfigured employee market, employees who value their worth and corporate failure to hire during recessionary times.
Although unemployment will remain around 5 % in 2022 for many unskilled employees, for several companies a shortage of workers with the skills they need will become a severe problem. Several manpower surveys have found that 34% of employers worldwide are having challenges filling jobs with technicians, salespeople, skilled-trades workers and technologists.
Adding to the corporate dilemma is the prediction that the North American economy will grow by 7 % in 2022, meaning these numbers may be higher. Companies will need to become more inventive if they are to recruit and motivate the people they need. Competition will be most intense for the very best talent, as more employers accept the verdict of Mark Zuckerberg, the co-founder of Facebook, that an exceptional employee is "not just a little better than someone who is pretty good; they are 100 times better." Again, I have stated in previous publications; the fight for talent will be as fierce in emerging economies, where locals with the ability to thrive in global markets will be targeted by both foreign multinationals and domestic firms with ambitions abroad.
Compensation will remain the heavy artillery in the corporate arsenal. Wages in the 70 % – 80 % percentile are now the norm and will need to be supplemented with an enriched employee benefit plan, the casual ability to work from home, attendance and punctuality bonuses, subsidized child care, mental health days, a minimum of four weeks vacation and a four day work week. Overtime after 35 hours is also in play for prospective employees.
Jack Kelly, founder and CEO of the Compliance Search Group says that organizations have been buying, building and / or rehabbing office spaces to make them more attractive and appealing to employees. These amenities are meant to entice people to get out of their homes and come into the office three days a week because they are more opulent than their homes.
The Canadian economy is set for a hiring boom in the months ahead and the signs are already under way. In light of the sudden need for talent, employees and job seekers will have the upper hand. All potential candidates will be able to find three times more jobs than before COVID . Hiring leaders will need to roll out the red carpet and concede to demands of those prospects and companies know that if they don't appease the job applicants, they will go elsewhere as there will be more opportunities on the horizon.
Canadian financial institution executives have put plans in place to attract and retain the best talent they can get. They conducted a survey that found one in three employees do not want to work on site full time, are desirous of flexible work schedules and are looking for a four day work week. They have crafted plans to fit these demands as the war for talent is starting.
Numerous Canadian survey results have shown that employees have divided the benefits of working for perspective employers into two categories; they are the Prime Movers and the Secondary Movers. The Prime Movers are those elements that employees require before saying yes to a job. Some manpower experts refer to these elements as the absolutes. They include, excellent employee benefits, work flexibility, 80th percentile wages, vacation starting at four weeks, monthly mental health days, being treated with respect, 40 hours of professional development per year and working in a team environment.
Secondary Movers are those elements that employees find intriguing because they arouse interest in wanting to pursue further opportunities for employment with your organization. Secondary Movers include; overtime after 40 hours, attendance and punctuality bonus, subsidized child care, four day work week and spruced up / rehabbed office space.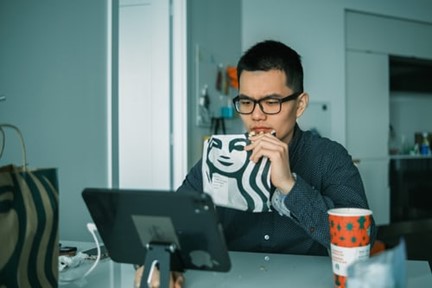 Summary:
Organizations deliberate over strategies to capture new markets and clients, now they'll need to define a multi pronged market strategy for top talent by thinking beyond when it comes to packaging an offer. Employees are looking for the intangibles; flexible work schedules, training opportunities, meaningful work and leadership professionalism. Remote work is already proving to be a powerful motivator for talent and it allows organizations to tap into a wider pool of talent. Many employees value the flexibility of working from home along with a greater sense of control of time.
Besides evolving work arrangements, reward / compensation packages may need to be revisited in order to align with the rapidly changing business opportunities and priorities. Although organizations have acknowledged the pandemic had a considerable impact on their business, less than 30 % have reviewed or are in the process of reviewing their compensation packages. This may turn out to be a serious alignment risk to the business because, it assumes that what worked pre Covid will work post Covid and that is not the reality.
About The Author.
Nicholas Pollice is President of The Pollice Management Consulting Group located in Niagara, Ontario, Canada. An international facilitator, presenter and consultant, he is known as an operations management leader and coach. Nicholas conducts programs in leadership, supervision, communication, negotiation, conflict resolution and strategic planning. He has been a consultant since 1989 and is the author of several professional publications. His presentations have been consistently ranked in the top 10% throughout North America. See Nicholas' bio, his other publications and services on the PMCG. Website at www.pollicemanagement.com