Businesses will continue to struggle in order to grasp and understand which of the Covid 19 pandemic's effects will be temporary and which will become permanent. Four new reports attempt to analyze these longer term trends.
One is from Glassdoor in California; a website and information hub that allows employees to rank their employers. Another is a global management consulting agency in Massachusetts called the Boston Group which endeavours to provide strategic planning initiatives; McKinsey Global in Toronto which provides readers with a terrific insight to management challenges and the Chartered Management Institute in the United Kingdom which regulates Managers was also included. When read together, their message is clear – firms stand to benefit from the pandemic however, managerial life is going to dramatically change by getting a little more difficult.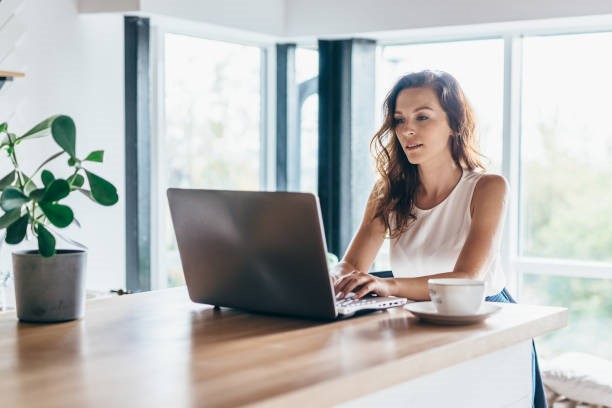 One change that is certain to last is employees working from home. McKinsey Global finds that 24 % of all Canadian workers surveyed wanted to work from home, 69 % would like to work at least three days a week from home and 7% desired to go back to the office full time. With organizations willing to accept such numbers for the most part perhaps, working from home has not dented productivity to the extent that many of us thought it would and some organizations have said productivity has improved in their areas. Flexible work schedules can be a frugal way of retaining talented employees who have child care or home responsibilities or, would just like to work from home in an introverted fashion due to preference or convenience.
Offering potential cost savings, telecommuting is becoming increasingly popular among organizations. There is not only the reduction in office space leasing; there are other large potential cost savings elsewhere.
Remote employees do not need to live in big cities where property is expensive. If employees live in cheaper places companies need not pay them as much. Glassdoor estimates that employees who leave San Francisco will eventually face salary reductions of 25 %; those leaving New York may lose 20 % and those in Toronto can easily expect a salary reduction of 10 %. As the reports point out, remote employees are in essence competing with a global workforce and are in a weaker bargaining position. Remember, this is just salary reductions; we haven't begun to speak about bonuses, perks or benefits. These can add an additional 17 % reduction to the mix.
This point is reinforced by the Boston Group survey which illustrates the pandemic has increased the willingness of organizations to work with freelancers and / or contract employees on a regular basis. Previously, many managers worried about legal and compliance issues associated with such options. This in turn prevented managers from using outside staff. Currently, in light of the pandemic – organizations have adjusted their operational and tactical business models that has lead to an abundance of talented outsiders acting as full time employees. Some pundits believe that this flexibility will lead to operational speeds that deliver quicker results and be more efficient on strategy.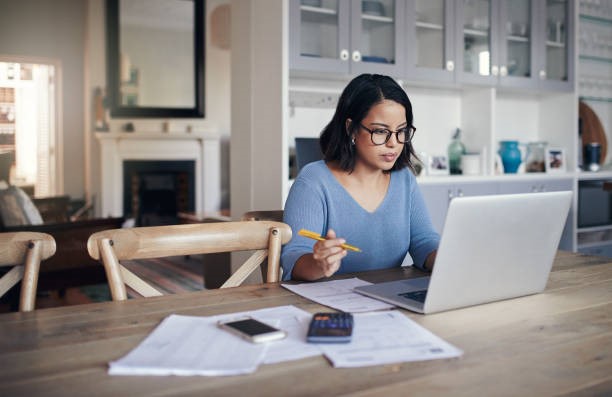 Despite remote workforce advantages there are a number of challenges that managers must deal with as the Chartered Management Institute points out. The Institute surveyed 2,300 managers and employees and the results underscored just how important effective communication and concern for employee well being is to good management practices.
There is an interesting difference of perspective from an employee and management view. Nearly 61 % of all managers surveyed thought they were engaging employees in the decision making process since March of 2020 but, only 24 % of the employees agreed. The survey also illustrated that the experience of remote working hasn't been uniform. Of those working virtual, 69 % of women with children wanted to work at least one day per week at home when the pandemic ends compared with 54 % of men with children. The reason that women gave was that they had little contact with their managers during the lockdown in comparison to men; which suggests that they may have been neglected.
Also, 42 % of all North American employees from minority ethnic backgrounds thought that the workplace culture had got better during the crisis. Such a result would indicate that something was wrong with office culture beforehand. The Institute survey also found that black employees were more likely than any other ethnic group to feel that their managers did not trust them to undertake their role.
So, managers might have a significant amount of work to do in order to build bridges with some of their employees. From a managerial standpoint, organizations may need to tailor their behaviour to individual employee needs. Although some organizations may have been concerned that remote working would lead to employees "slacking off"; it may appear that organizational leaders may have lost their way. Time spent on video conferencing has resulted in time taken away from speaking directly with employees.
In a world of remote working, employees may stress the need for better communication with them. The future emphasis may not only be on "management by walking around", it may also be on "management by dialing and zooming around".
A study by Burning Glass, a labour market analytics firm located in Boston, Massachusetts finds that thanks to remote work, more employees will have more flexibility over when, where and how they earn a living. Leaders will be indifferent as to whether their employees are working in Chicago or Montreal. The shift to a hybrid model of work, with some employees working in an office while others work from home is already taking shape. It is forcing managers to become much better communicators, thought provokers and stimulators in changing employment law and addressing perceived inequities.
About The Author.
Nicholas Pollice is President of The Pollice Management Consulting Group located in Niagara, Ontario, Canada. An international facilitator, presenter and consultant, he is known as an operations management leader and coach. Nicholas conducts programs in leadership, supervision, communication, negotiation, conflict resolution and strategic planning. He has been a consultant since 1989 and is the author of several professional publications. His presentations have been consistently ranked in the top 10% throughout North America. See Nicholas' bio, his other publications and services on the PMCG. Website at www.pollicemanagement.com