The quick spreading COVID – 19 pandemic has forced millions of employees to work remotely with no immediate end in sight. While companies and governments grapple with this unusual and at times frustrating chain of events, they have come to recognize that the end is not in sight and the future is undefined.
While some companies have announced work from home options until January 2021, others have gone to the extent of saying employees can work from home permanently. As a number of employees wait patiently to resume to some type of normalcy, many experts in the business and medical fields believe that this may not include going back to the office. For a number of organizations, this brings on its own set of challenges such as:
Motivating Virtual Teams,
Upgrading Education in a Virtual Environment,
Mental Health Issues.
Motivating Virtual Teams
Employees, organizations and stakeholders are charged with the fact that they are expected to drive the business forward in these turbulent times. Most organizations have invested in bricks and mortar establishments in order to bring people together in order to accomplish this goal. Given our current state of affairs – this centralization has been circumvented with most interactions taking place via online platforms with no physical contact.
Research from Minnesota State University indicates that prior to the pandemic, 32 % of employees were engaged and motivated in their jobs. This is coupled with the fact that September research from Citrix has shown that 21 % of all employees are currently motivated and engaged on the job. With 78 % of all organizations now conducting virtual interviews to hire new employees, the employee experience and expectations may be set in the mind of the candidate from the moment the interview takes place.
So, what does that mean to leaders?
There are six basic human needs that that we all have. They are; certainty, variety, significance, connection growth and contribution. Of these six – variety, connection and contribution are directly related to motivation and leaders ought to capitalize on these needs.
Here are some tips that might enable leaders to set the table for motivating virtual teams.
Provide consistent and timely feedback
Keep team members in the change information loop
Set short term goals
Celebrate wins
Schedule meetings and information updates on a regular basis
Maintain prudent work practices.
Aid employees in prioritizing workload
Don't expect perfection
Balance shortcomings with problem solving
Keep your eye on the Vision
Upgrading Education In a Virtual Environment:
One of the aforementioned basic human needs is growth. We all like to feel that we are learning, growing and developing our skills to the point that we are confident in ourselves and confident in our decision making ability. This is human nature and exists in the workplace more than what some might think. I have been working with a number of my clients in developing virtual learning platforms that meet the need for employee education.
There are three areas that organizations may wish explore to upgrade employee education in a virtual environment. They are:
Webinars
Webinars are complimentary, provide satisfactory updates and allow providers to utilize marketing – promotional opportunities. Webinars can be utilized by employees to reinforce captured past learning traits while allowing leaders to keep employees on a required information track.
Virtual Training
Virtual Training is a full learning opportunity for employees to interact with another. It isn't as interactive as classroom / in person training but, it is the next best thing. A large advantage of virtual training is usually offered in three hour increments and many organizations are currently employing this method.
E Learning
Four of my clients are currently using the E learning method of education. E learning has major advantages for the employer and the employee. From an employer point of view, it is relatively inexpensive on a per employee basis. From an employee perspective E learning is a convenient learn at your own pace and schedule.
E learning consists of a pre-recorded facilitator lead video, downloaded copy of workbooks and power point slides and live schedule coaching updates. E learning is offered by the organization to all employees desirous of taking the program.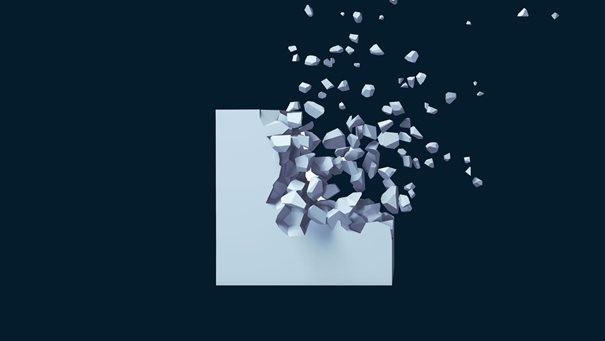 Mental Health Issues
The Canadian Mental Health Association (CAMH) has a message for all organizations – WATCHOUT. The COVID – 19 pandemic is an unprecedented global health, social and economic crisis and over the past several months, the Canadian government has responded with a series of health and financial measures that are designed to protect Canadians. Organizations need to recognize that the pandemic toll on employee mental health will force them to make additional resources and support available to all employees. As we move through the pandemic and adjust to a new undefined unstructured normal, it is imperative that organizations focus on mental health. A CAMH poll found that 7 out of 10 Canadians will encounter mental health issues in the future.
CAMH also state that Canada was already in the midst of a mental health crisis pre COVID – 19 and the pandemic has magnified and added to the crisis while highlighting how crucial mental health proactivity and care to our overall well being. The challenges are underscored by the fact that Statistics Canada state that since March 13, 2020, domestic incidents are up by 35 %, alcohol consumption up by 13 % and cannabis use has increased by 11 %. To that end, I offer organizations six recommendations to address the broader context of employee mental health.
Prioritize workplace mental health
Provide a range of mental health resources, support and care
Create and support virtual mental health services
Train front line leaders to recognize potential mental health issues
Commit to an alcohol / drug policy
Invest in the social determinants of health
(racism, sex and gender inequality, social exclusion, loneliness)
Summary:
COVID – 19 is both magnifying and contributing to workplace challenges by placing a tremendous amount of strain on corporate resources, leadership and employees. Organizational consequences of not taking any action can be severe and more will be needed. The longest journey begins with the shortest step and companies need to take unprecedented steps in order to ensure that they will remain relevant moving forward.
About The Author.
Nicholas Pollice is President of The Pollice Management Consulting Group located in Southern, Ontario, Canada. An international presenter and consultant, he is known as a leader in operations management.  Nicholas conducts programs in leadership, supervision, communication, negotiation and conflict resolution. He has been a consultant since 1989 and is the author of several professional publications. His presentations have been consistently ranked in the top10 % throughout North America. See Nicholas' bio, his other publications and services on the PMCG. Website at www.pollicemanagement.com