The number of people over the age of 65 is growing faster than the rest of the populace and what this group values, how they think, where they decide to spend their money and how the economy will be sustained over the next 10 – 20 years will affect Canadians profoundly in the next decade. Numbers released in late July by StatsCan illustrate that the country is getting older and will stay that way for the next two decades with 12.5 % of the population being retired and another 9.51 % expected to add on in another five years. This will not only change how Canadian companies advertise, how media communicates in the external world or how financial institutions offer their services; it will affect how organizations stay competitive.
When Peter Bisaccia, President, PHM Brands International looks around at the company that he has presided over the last six years he sees numerous retirement parties on the horizon. Although it is not something that he tracks, the CEO at the Denver, Colorado based company that specializes in transforming grains and seeds into flavourful shelf products knows and understands that he has more employees approaching the end of their career than he has starting out.
He says to me as we walk around the plant floor; "I see what is happening – we have an ageing work force and the implications make me nervous. We are already struggling with a shortage of labour and our recruiting is as far away as Germany, Belgium, Poland and Bulgaria while basic demographics suggest that our problem is going to get much worse before it gets better. Technical apprentices, line workers and Millers are in such short supply and we no longer have the back up to offset those people who are retiring."
For the past ten years, a number of economists and business professionals have been warning of this looming wave of retirement. As the baby boomers (born between 1946 in 1964) grow older and start exiting the workforce all companies throughout most of the world face the identical dilemma.
Canadas labour work force has been trending downward since 1990 but the trend has intensified in the last two decades. Economist call it the "Grey Wave". Trevor Cooper, President, Cooper Wealth Management, St Catharines, Ontario has said; "the grey wave has been on the horizon for at least 15 years and now it is crashing ashore".
According to StatsCan, between 2016 and 2021 more than 1.4 million Canadians entered the ranks of those aged 55 and older and in 2022, one in every five Canadians did the same. Mike Holden, Chief Economist for the Business Council of Alberta refers to it as a truck pulling up in your rear view mirror – you see it and it's moving slowly then you look away for a bit and suddenly it's completely on your tail and there's not much you can do about it except hope.
The arrival of the Grey Wave is occurring at the same time that businesses of every size in every industry and in every province are complaining about labour shortages. As of the second quarter of 2022 there were more than one million vacant jobs in Canada the highest quarterly number on record. Our American counterparts have reported the same results; 8.37 million job vacancies and the problem has been exacerbated by the pandemic.
Although Canadas labour force participation rate is slightly below it's pre-pandemic level, the workforce isn't even close to what is required. Concerned business groups have proposed a number of possible solutions including boosting immigration levels, reducing Canada Pension Plan (CPP) payments, increasing the time frame for qualifying for CPP and reducing Old Age Security (OAS) payments. However, as we scan the economic environment in the demographics, it won't be enough to overcome the Grey Wave.
Rafael Gomez, Director, University of Toronto, Centre for Industrial Relations, Human Resources says that; "the fact that the challenges we are heading for right now in filling vacancies are not going to go away". Mr. Gomez is imploring organizations to recognize that this is the new normal and to accept it. Even if the economy goes in the tank it's not going to change the labour conditions he says.
Raising salaries, embracing hybrid work, providing perks & bonuses, use of contractors or hire – backs and infusing diversity in your recruitment process are all givens now a days. Everybody's doing it so you need something that makes you stand out from the rest if you plan on recruiting new employees. Here are five elements that not many organizations are doing and will enable organizations to have a chance against the Grey Wave. They are, upskilling existing employees, re – evaluating recruiting & onboarding practises, partnering with nearby educational institutions, hire unqualified people & train up and make extensive use of technology.
Upskilling existing employees: in order to make up for a shortage of workers in the workplace companies might consider beginning to offer training to existing employees in order to customize there's skills to fill current gaps. This does not only imply training it also implies upskilling which basically means multi crafting or multi – dimensional. This could mean offering in-house customize training programs or veteran employees sharing valuable expertise and resources to those employees who currently are experiencing performance gaps.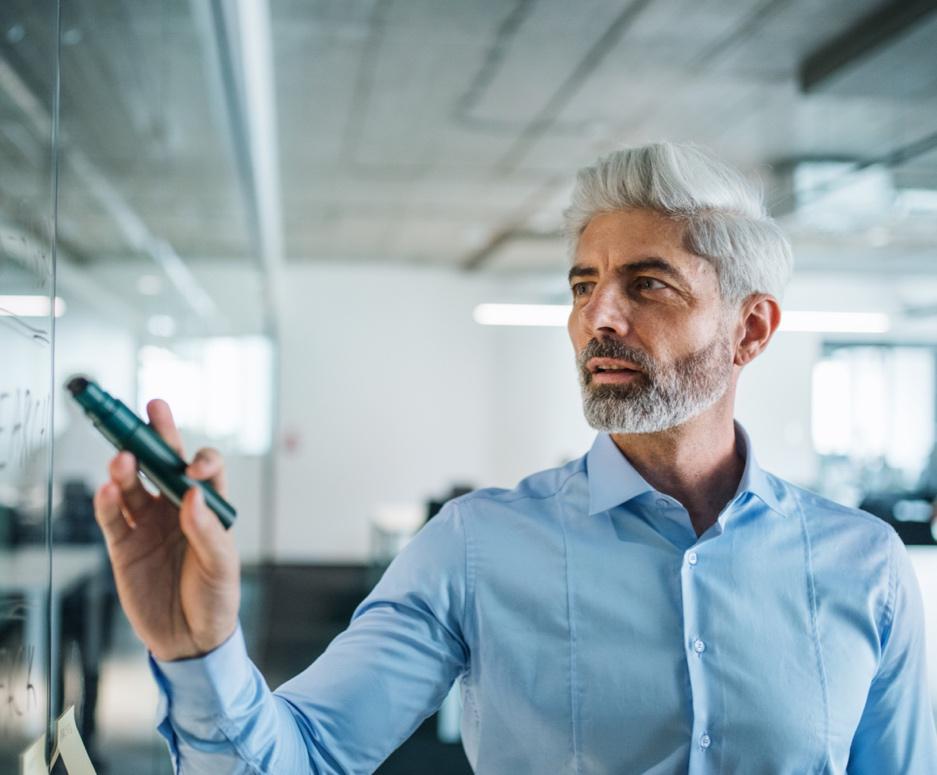 Re – evaluating recruiting & onboarding practises: new employees do not have to be the perfect fit from the start. Organizations might consider hiring applicants with 60% of the right requirements and then help them grow into the role. Organizations should also consider hiring applicants with the right skill sets but with less than the required experience and expose them to the elements with proper onboarding. If diversification is part of the recruiting methodology and onboarding practises take root, organizations could find excellent individuals who can easily transfer skills, accomplish the job and help the company reach its goals.
Partnering with nearby educational institutions: organizations might consider partnering with local and perhaps national educational institutions. This would imply a fresh supply of skilled potential workers and the educational institution would be able to help graduates in job placement opportunities. Companies can extend this practice into apprenticeships, co-op work placements and internships, which in turn will help cultivate the next generation of skilled workers. Best of all it will also allow organizations to keep a close eye on the future of their industry.
Hire unqualified people & train up: much like the aforementioned re evaluating recruiting & on boarding practises; hiring unqualified people and training up is another segue to success. Organizations are never going to find the perfect candidate – the perfect candidate just isn't there. Organizations ought to consider hiring for behaviour and attitude and training the skill set. No organization that I know of can train behaviour and attitude but every organization that I know can train for skills. This is just a matter of making training a priority in your organization and moving forward. Training, upscaling, multi crafting and multi dimensional techniques, ought to be an investment and not expense.
Make extensive use of technology: Technology is at the core at every organizations success. Equipment repair, reliability checks, marketing promotion and advertising and the list goes on. Most organizations also use it as a recruiting tool and that's a great idea. Continue to invest heavily in the use of technology to recruit and vetted potential employees while also making use of outside recruiters.
Summary:
There were 307,000 Canadians in August who had left their job in order to retire at some point in the last year, up 21.8 per cent from one year earlier and 12.5 per cent higher than in August 2019, before the onset of the pandemic. Adding to the challenge, more than 620,000 Canadians entered the 65+ age category during the pandemic, a 9.7 per cent increase in that population group and as pandemic ramifications have subsided, more people are retiring to do the things that they want to do. Despite three straight months of job losses, job vacancies and postings remain well above pre-pandemic levels. Organizations ought to accept this as the new normal and create operational and tactical plans to address their staffing needs now, not six months from now.
About The Author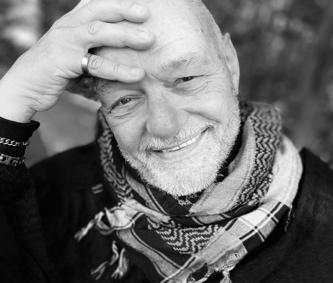 Nicholas Pollice is President of The Pollice Management Consulting Group located in Niagara, Ontario, Canada. An international facilitator, presenter and consultant, he is known as an operations management leader and coach. Nicholas conducts programs in leadership, supervision, communication, negotiation, conflict resolution and strategic planning. He has been a international consultant since 1989 and is the author of several professional publications. His presentations have been consistently ranked in the top 10% throughout North America. See Nicholas' bio, his other publications and services on the PMCG. Website at www.pollicemanagement.com