SERVANT LEADERSHIP
Servant leadership is a leadership philosophy in which the goal of the leader is to serve. Given the upheaval that we have experienced over the past twenty months, servant leadership has been taking on a life of its own in some major organizations.
This is a very different approach from the traditional leadership style where the leader's main focus is the thriving of their company, usually based on metrics. A servant leader shares power, puts the needs of the employees first and helps people develop and perform as efficiently and effectively as possible. In other words, servant leadership inverts the norm, which puts the customer and the employee as a main priority. Instead of the people working to serve the leader, the leader exists to serve the people.
Servant leaders are seen as being a revolutionary bunch because they possess a serve first mindset and are focused on empowering and uplifting those who take direction from them. They tend to serve rather than command, show humility rather than brandishing authority look to enhance the development of followers in ways that unleash potential, innovation and sense of purpose
As stated by its founder, Robert K. Greenleaf, a servant leader should be focused on, "Do those served grow as persons? Do they, while being served, become healthier, wiser, freer, more autonomous, more likely themselves to become servant leaders?" When leaders shift their mindset and serve first, they benefit as well as their employees in that their employees acquire personal growth, while the organization grows as well due to the employees growing commitment and engagement.
Since this leadership style came about, a number of different organizationshave adopted this style as their way of leadership. According to a 2017 study done by Sen Sendjaya and James C Sarros, servant leadership is being practiced in some of the top-ranking companies, and these companies are highly ranked because of their leadership style and following.
Some leadership traditionalists will argue that servant leadership is a bad practice because it's paternalistic and gets in the way of employee engagement. They say "just when we need to empower front line knowledge workers to think for themselves and take more ownership, the last thing they need is to be served by their managers". Some of my clients share this view and I do understand their thought process however, the opposite argument to this is that a servant leader is not threatened by the ideas and inputs of others. Instead, they regularly seek out feedback and consider the opinions of others. This type of behaviour encourages innovation and will carry your business into the future because it encourages engagement, self esteem and self motivation.
While the traditional style of leadership is focused on helping an organization thrive, servant leadership put the needs of their employees first. They focus on developing individuals who perform their best. When traditional leaders think of servant leadership they think of people such as; Abraham Lincoln, Martin Luther King Jr., Mother Theresa and Barack Obama. Servant leaders on the other hand think of Mary Barra, Kevin Johnson, Thomas Nealon, Karen Lynch, Sami Siddiqui, James Nordstrom, Rosalind Brewer and Anthony Capuano. If these names aren't familiar perhaps the names of the organizations that they currently lead as President might be; General Motors, Starbucks, Southwest Airlines, CVS Health, Popeye's Louisiana Chicken, Nordstrom's, Walgreens Boots Alliance and Marriott International. These aforementioned organizations are not only lead by servant leaders – they are successful and provide a gracious return to their shareholders.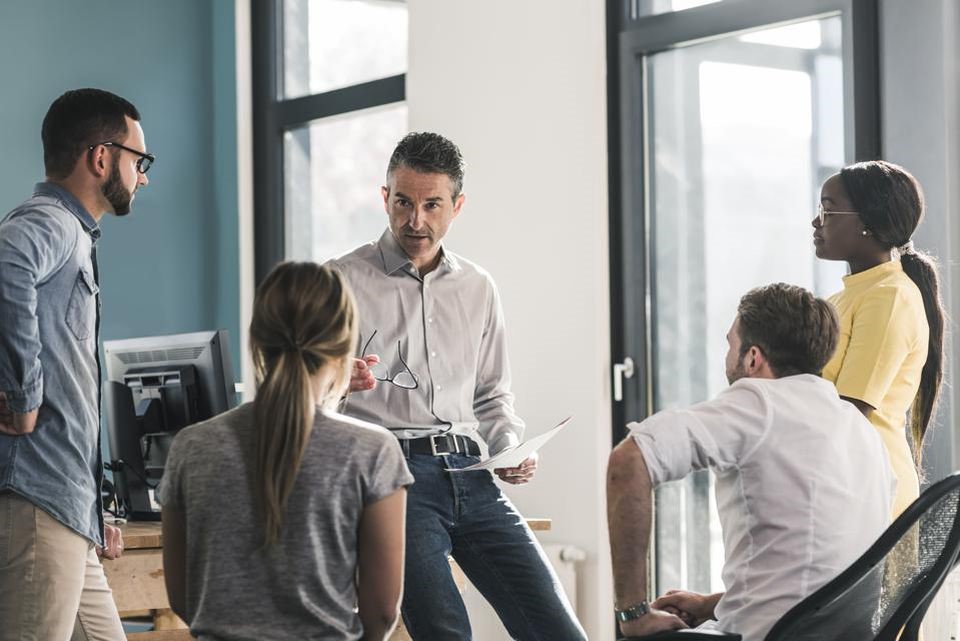 Servant leadership moves beyond the transactional aspects of management. Instead it actively seeks to develop and align an employees sense of purpose with organizational values and corporate mission by empowering staff to perform at a high and innovative level while reducing employee turnover. Well trained employees become trusted staffers while continuing to develop future leadership skills thus helping to ensure long term corporate viability.
"the most effective leaders are servants of their people. Servant leaders get results for their organization through the whole hearted attention to their people and the needs of their people"
Kevin Johnson, President Starbucks.
Servant leadership starts with an unselfish mindset. A servant leader knows that it is less about them and more about their employees. As a servant leader its not only about what gets done, its how it gets done. In servant leadership you can say what you want but, you are going to be judged based on your behaviour and that behaviour in turn shapes employee perception and that is what counts. Servant leaders aim to share power with others and encourage the development and growth of others. This trait can extend to listening to followers carefully to better understand their needs, but it also involves leaders holding themselves and others accountable for their words and actions. The five principles associated with servant leadership are listening, empathy, self – awareness, relationship management and foresight.
Listening:
Servant leaders listen to people before they speak. They have a high desire to know what others think, feel and expect. Servant leaders give others their undivided attention and pay specific attention to the body language, tone of voice and word selection of others. Crafting questions through strong listening skills allows for the servant leader to gain a greater insight into other points of view. Even if the leader feels the need to disagree or interject, they wait until the other party is finished speaking, summarize what they think is said and ensure a better understanding. Also, listening allows for stewardship accountability; possessing the ability to take responsibility for the actions, behaviours and performance of the team because it sets the benchmark performance indicators.
Empathy:
The most successful servant leader is the one that has been there before. They feel for their people and don't turn away from the challenges or issues that their people are experiencing. Servant leaders attempt to help others resolve those issues that are impeding their success by committing to their growth and development while removing barriers to optimal work performance. Empathy is a prerequisite for servant leaders because the leaders must ascertain whether the other party is worth serving. Empathy helps the employee recognize that the leader has their best interest at heart and acts as the foundation for mutual trust.
Self – Awareness:
Self – awareness to the servant leader is their ability to perceive and understand their emotions and the potential impact on others; it is also the first principle of emotional intelligence. Being subtle and sensitive to the emotional response of others is the key to successful and influential communication because it allows the servant leader to reduce stress and conflict in a potentially emotional responsive moment.
Relationship Management:
The fourth principle of emotional intelligence is relationship management; the ability to manage the emotions of others by stimulating communication and influence the other parties decision – making process and outcome. To the servant leader it is the extrinsic social mastery component that allow others to listen, minimize resistance and optimize the collaboration. Being aware and being in the moment is crucial to the overall success of the servant leader because it minimizes the authority factor and motivates others to take the desired course of action.
Foresight:
Servant leaders have that sixth sense of anticipating events and challenges while understanding the potential impact on others. The ability to foresee is an acquired technique which is based on experience, learning and the analysis of past events. Popular business tools such as "SWOT" analysis, needs and wants assessment and paired comparison relationships are just a few techniques that will allow a servant leader to predict the future and make an educated assessment.
"I serve because I am the leader, and I am the leader because I serve" – Karen Lynch, President CVS Health.
Implications Associated With Servant Leadership:
It is my belief that servant leadership is a cultural change rather than a management technique change. You must want to change, remember it is all about an unselfish mindset. Although the servant leadership concept was introduced seventy plus years ago, it remains relatively new to many because it forces leaders out of their comfort zone and exposes vulnerability.
Forbes Coaches Council Member, Brian Tate points out that leaders who implement this style of leadership should ensure that it is done ethically and honestly. If the leader does not behave ethically and only obsequiously practices servant leadership for the benefit of the organization, this will decrease employee engagement and hamper business growth and development by creating a culture of mistrust and a lack of transparency.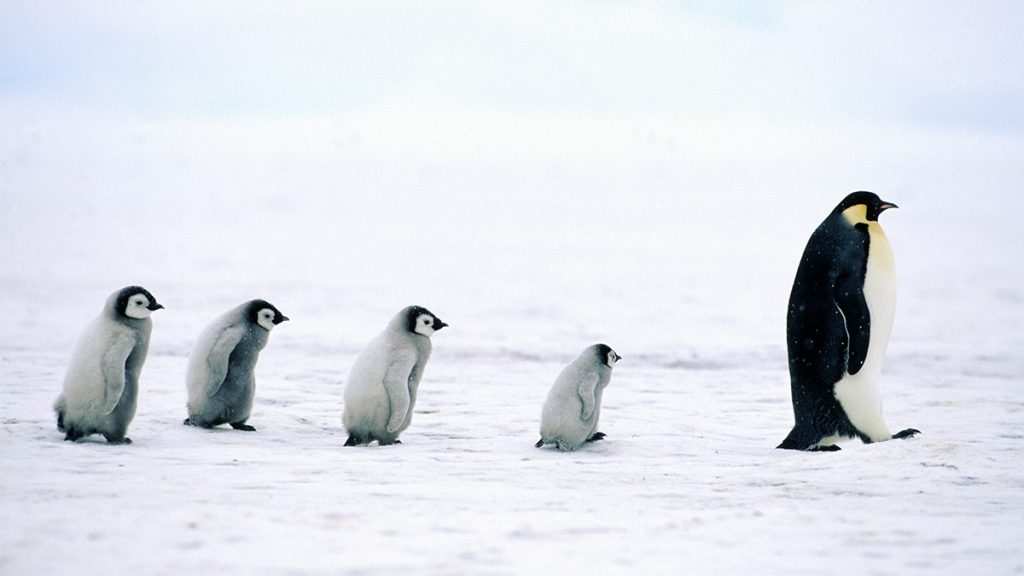 Mystique & Criticism of Servant Leadership:
Critiques of servant leadership claim that Jesus not Greenleaf, introduced the notion of servant leadership to the everyday life of human endeavours. Sendjaya and Sarros argue that the Bible account clearly states that the servant leadership principle was so important to Christianity that it was captured by Matthew, Mark, Luke and John as they wrote the Gospel of the Lord.
Feminist scholars have noted that servant leaders have a particular view of themselves as stewards who are entrusted to develop and empower followers to reach their fullest potential based on patriarchal approaches to leadership which is attributed to masculinity and leadership discourse.
Black scholars have pointed out how notions of servants as being subjugated and mistreated is largely absent from servant leadership discourse. They also note that although Greenleaf attributes his ideas to Herman Hesse however, Dr. Martin Luther King Jr. preached servant leadership and was a contemporary of Greenleaf but, Dr. King is never mentioned in any of Greenleaf's works.
Other scholars have pointed out that servant leadership is a hierarchical model in a cyclical process that consists of behavioural components (vision & service) and relational components (influence, credibility & trust) that are more transcendental models of leadership and do not serve neither transformational or transactional models of leadership that are prevalent in the business world today. It is not necessary to have a high influence role in your company to start practicing the servant leadership style, but it's a practice that has a huge impact on employee well-being and engagement.
Summary:
I am a proponent of servant leadership because it really defines what a leader needs to be in today environment. It is my opinion that servant leadership can be accomplished at any level in the organization. Some examples may include leading projects by supporting the rest of your colleagues, addressing their needs, providing resources and support and being there for your people in a proactive manner may show successful and positive results at any level. By practicing your communication skills, develop empathy, work on your self – awareness and be sure to focus on developing your employees you'll be well on your way to becoming a capable and effective servant leader.
About The Author.
Nicholas Pollice is President of The Pollice Management Consulting Group located in Niagara, Ontario, Canada. An international presenter and consultant, he is known as a leader in operations management. Nicholas conducts programs in leadership, supervision, communication, negotiation and conflict resolution. He has been a consultant since 1989 and is the author of several professional publications. His presentations have been consistently ranked in the top10 % throughout North America. See Nicholas' bio, his other publications and services on the PMCG. Website at www.pollicemanagement.com