Jimmy Ray Dean (country music singer, actor, business man, philanthropist and founder of the Jimmy Dean Sausage Company) once said; "I can't change the direction of wind but, I can adjust my sails to always reach my destination." Little did we know that at the time Mr. Dean was referring to culture, values, adaptability and corporate strategy.
Culture is much like that wind; it is invisible, however it's effect can be felt. When it is blowing in your direction it makes for smooth sailing and when it's blowing against you everything is just a little bit more difficult. When attempting to reset culture – you can multiply that effect by ten.
Resetting culture via leadership is a complex process because it cannot be achieved through top – down leadership. Culture lives in the hearts, minds, habits and values of people in a shared perception as to how things are done "around here". Leaders can demand compliance and accountability but they can't dictate optimism, conviction or innovation. That requires a combination of inspiration, integration, and interaction.
Background
The COVID-19 crisis is changing the culture of the North American society similar to the ways and effect changes of the populations around the world of work life, the way we attend classes in school, seek entertainment, understand our moral obligations to others and interact with every institution in society.
The pandemic of the past two and a half years years has taught us a great deal about people, organizations, personal values and leadership. With employees working from home over the past thirty months and now coming back into the workplace, employees are talking about leadership disengagement and in some situations – they may have a strong case. We are hearing things like my boss just wants to get through the day; communication with my boss is somewhat difficult because s/he are not available; my boss is somewhat aloof; things seem to be a little bit more politically motivated now; team leadership is now left to team members while the leader is working on other projects. Some of this may be true and perhaps some not however, perception is reality and reality is of the utmost importance.
Leadership plays a crucial role in shaping the culture of an organization. It is the leader who sets the tone, sets the direction, and sets the implied standard for how things are done within a business unit. When the culture of an organization needs to be reset, it is the leader who must take the initiative to inspire, integrate, and interact with the employees to create a new improved culture and it is not without impediments.
In my travels and interactions with numerous clients I have found that the main impediments to resetting culture are:
The development of subcultures,
Ineffective transitioning leadership,
Excessive employee turnover,
Not enough people to fill job vacancies,
Business closures leading to job losses,
Lack of psychological safety.
Many will argue that these six impediments were present in the workplace before the pandemic and I would have to agree. However, prior to the pandemic leaders were never required to address culture because, culture evolved over a period of time and as a result these impediments were woven into the environment of the organization. Now it's a whole new environment and leaders cannot be expected to address these cultural impediments head on but, they can be expected to consider them when resetting culture.
Inspiring Others
The first step in resetting culture is to inspire others by "galvanizing" all employees. This can be done by communicating a clear vision for the future of the organization and by showing how each employee's role contributes to that vision. Keeping it straight and simple by defining and distilling purpose is important. Paring the process down into straightforward verbiage such as; "the standard is the standard" (Pittsburgh Steelers), "absolutely positively overnight" (Federal Express), "good health can't wait" (Pfizer) and "on spec, on time, on budget" (Lowes Canada) are just a few examples. The leader must also be a role model, demonstrating the values and behaviors that are expected of all employees. By inspiring the employees, the leader can create a sense of excitement and purpose that will motivate others to work towards the common goal of creating a better culture.
Inspiration creates what is often referred to as a "Cultural Fabric Movement" and is based on a call to action that starts with emotions. It takes on a role of challenging the status quo and a broad sense that leaders recognize that the way the institution is set up will not address the current problem and their voice inturn provides a positive vision and I path forward. These visions usually start small with a group of passionate employees who deliver modest gains. The Culture Fabric Movement accelerates once the group or the team successfully co-ops existing networks and influencers while leaders leverage that momentum and influence change to the internal protocol the societal process.
Integrate Employees
The second step is to integrate the employees into the new culture. Integration is possibly the most demanding and time – consuming step in the culture reset and transformation process. This can be done by creating opportunities for employees to interact with one another, such as team-building activities, cross-functional projects, or employee engagement surveys. These interactions will help employees to understand the perspectives of their colleagues, and to appreciate the diversity of their team.
Additionally, providing employees with resources and tools that support the new culture, such as training and development opportunities, can help them to fully embrace and practice the new culture. Effective communication is vital for successful integration in that leaders must insure that employees are aware of the changes that are being implemented and the reasons behind them. Clear and transparent communication can help employees understand the rationale for the changes and feel more invested in the process.
It is also essential for leaders to provide regular updates on the progress of the culture reset and to involve employees in decision-making processes. This can help create a sense of ownership and engagement among employees and make them more invested in the success of the culture reset.
Although most employees will appreciate being part of the Culture Fabric Movement to improve workplace culture, you will discover those who, despite all efforts, aren't contributing to the success of the team nor, are they a willing participant. Instead, they cause problems and slow the accelerated movement. Ultimately, this toxicity will have to be eradicated in a swift and direct manner.
Interacting with Employees
Finally, the leader must interact with the employees on a regular basis to ensure that the culture is being fully adopted, while addressing any issues that may arise. I have often said; "your smile is your logo; your personality is your business card; and the way you make others feel is your trademark" and that becomes relatively important in the interaction stage.
Leaders and Human Resource Professionals know that the benefits of effective working relationships are relationships between co-workers, managers, staff, and employees. Positive interactions increase good feelings, increase morale and improve work satisfaction. Negative interactions create confusion, anxiety, tension and uncertainty, which adversely affect work efficiency and company productivity. As a leader, don't leave workplace interactions to chance. Take the time and energy to aid in the organizational development of skills for positive interactions.
This can be done through regular town hall meetings, one-on-one conversations and employee feedback sessions. By interacting with the employees, the leader can get a sense of how the culture is being received, and can make any necessary adjustments
Summary:
Resetting culture via leadership is a process that requires inspiration, integration, and interaction. The leader must inspire the employees by communicating a clear vision, and by being a role model. They must integrate the employees into the new culture by creating opportunities for interaction and providing resources and tools. And they must interact with the employees to ensure that the culture is being adopted and to address any issues that may arise. By following this process, the leader can reset the culture of an organization and create a more positive, productive and for the most part – an engaged workforce.
Inspiration, integration and interaction possess one common perpetual base and that is two – way communication. Two – way communication allows employees to share their thoughts, ideas and concerns. Leaders working together on tasks and projects add to connectivity, drive employee engagement and improve the probability of resetting workplace culture. While two years ago many leaders were left to figure out fully remote team dynamics and hybrid team cultivation on their own; this is not the case when it comes to resetting culture.
Successfully leading teams across several locations requires different skill sets and building cohesive teams will require leaders to equip themselves with prudent communication skills to ensure a healthy culture of productivity and employee engagement.
The Covid-19 pandemic has had tremendous and swift effects on workplace culture. The global lockdown and travel bans have upended assumptions about the nature of work and corporate interactions. People have discovered that they don't have to be in an office, that they can get most things done remotely. They do not need to commute to work. Others have gone from jet-set to home-bound with little effect on their business. As they adjust to operating during a pandemic and prepare for the recovery, leaders ought to consider which culture changes they want to retain and which they want to disconnect from when resetting culture.
The swiftness of these changes may (and probably will) pose future challenges to leaders. Let us not forget what was implied at the outset of this article that………..culture is defined by the collective norms of behavior exhibited by the individuals within an organization.
Generally, workplace culture does not change very much or very fast. Rather it adjusts slowly, over a long period of time in response to an accumulation of multiple small encouragements and the occasional epiphany. In 2023 however, organizations are abandoning their fundamental working premise as to "how things get done around here," sometimes in a matter of days and through it all inspiration, integration and interaction still remain the mainstays.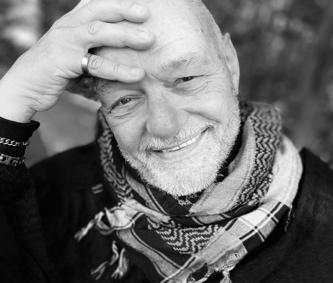 Nicholas Pollice is President of The Pollice Management Consulting Group located in Niagara, Ontario, Canada. An international facilitator, presenter and consultant, he is known as an operations management leader and coach. Nicholas conducts programs in leadership, supervision, communication, negotiation, conflict resolution and strategic planning. He has been an international consultant since 1989 and is the author of several professional publications. His presentations have been consistently ranked in the top 10% throughout North America. See Nicholas' bio, his other publications and services on the PMCG. Website at www.pollicemanagement.com