Effective leadership is one of the greatest fundamentals to building a successful organization. A leader can be anyone who has influence regardless of title while setting the tone for organizational culture. Leaders can reinforce values while simultaneously holding people responsible and accountable.
This influence over others can either be positive or negative based on the leadership style in the execution of strategy and both effective in ineffective leadership will influence and build culture in the workplace. I advise my clients that a leadership team ought to be deliberate in creating a culture where employees can thrive and successes counted through key performance indicators. Failing to build a strong culture is detrimental to employees and the bottom line. However, such a lofty goal does not come with its inherent challenges. In 2023 leaders will face some crucial challenges in creating an environment that will formulate the base of success. Some of these challenges will include:
Recruiting new talent,
Improving the workplace environment to retain talent,
Dealing with remote working conditions,
Improving communication skills,
Developing a high trust level with team members,
Team management for creating optimal success.
In his book "Deep Purpose" Harvard Professor, Ranjay Gulati offers a compelling reassessment in defense of purpose as a management ethos, documenting the vast performance gains and social benefits that become possible when firms managed to get leadership focus right. Leadership skills such as relationship building, flexibility, adaptability, innovation, conflict resolution and critical thinking are just some of the leadership skills that Gulati eludes too in crafting the biggest difference in organizational success.
Although the six previously mentioned leadership challenges may sound and look somewhat difficult in reality they're really not. To quote an old mentor of mine; Stephen Baetz, he once said to me, "there's only one way to eat the elephant and that's piece by piece and if you don't know where you're going any road will get you there so it's important to have a plan". With that in mind let's quickly evaluate what we might be able to do in order to address the six leadership challenges.
Recruiting New Talent: In 2023 employers will be looking for employees who has a certain degree or reasonable facsimile there of; of flexibility and adaptability, decisive communication skills, a decent level of emotional intelligence, critical thinking skills, networking abilities as well as the ability to be objective. Employees on the other hand are looking for organizations with job stability, growth and development opportunities, challenging work, autonomy, work life balance and competitive compensation (70 – 80 percentile)
Improving the Workplace Environment To Retain Talent: While the job market in some regions will favor employers, candidates with in demand skills will not wait long for new opportunities. Many companies never stopped recruiting talent during the pandemic and many others have picked up the pace in recent months. Organizations are moving swiftly in order to shore up employee retention strategies. Having a strong on boarding and orientation process is the first step to retaining talent. Mentorship programs, morale boosters such as perks, continuous feedback on performance, training and development, recognition and reward systems and communication processes will support any and all retention initiatives.
Dealing with Remote Working Conditions: Stay at home edicts prompted by the pandemic are creating a challenges for leaders. At a time when numerous organizations are implementing programs and policies for the first time, approximately 72% of all employers are finding it difficult to adapt to remote working conditions. In many cases this is the first time that leaders have had to manage remote employees and it could be intimidating to navigate and ensure employees are engaged and productive.
While transition to remote communications removes the personal contact that will enable leaders to interact with employees, there are a number of avenues that leaders can explore in order to minimize the negative impact of remote working. Some elements for leaders to consider are; setting expectations early and revisiting those expectations often, tracking employee progress, build connections and be available to your team members, emphasize communications, resist the urge to consistently micromanage end provide a way to collaborate.
Improving Communication Skills: Improving communication between leaders and team members is the most important step that you can take as a leader toward creating a more cohesive and collaborative workplace. Breaking down communication barriers, ridding yourself blockages that affect open communication it's just a start. Meeting weekly, conducting regular one on one sessions, keeping team members in the communication loop and offering consistent coaching and feedback are the four main pillars to improving communication skills.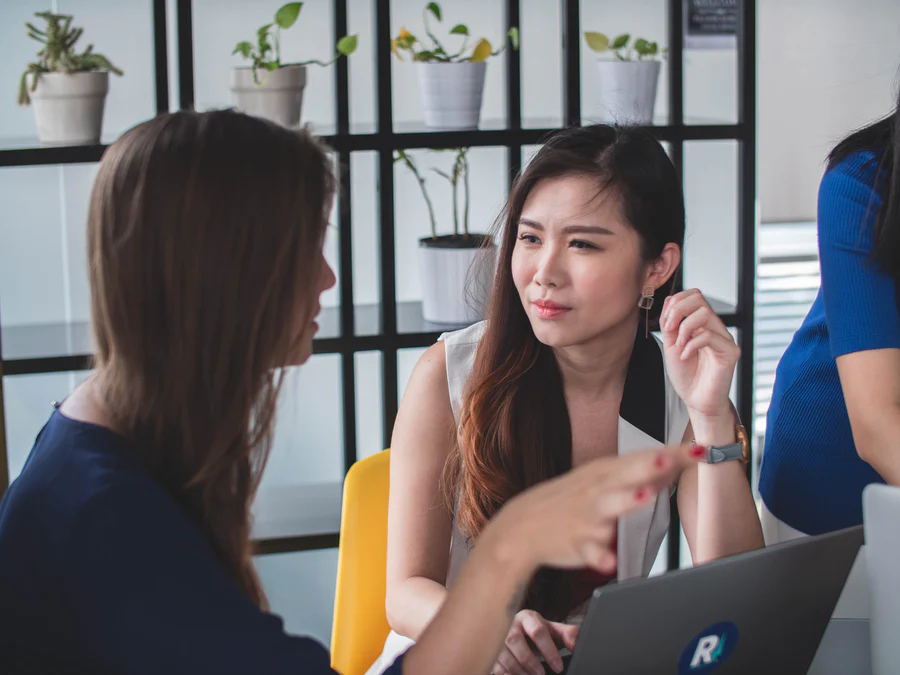 Developing a High Trust Level with Team Members: Trust in the workplace means that your team members enjoy a culture of honesty and mutual respect. Their proud of where they work and are willing to go above and beyond in order to succeed. Developing a high level of trust also helps employees feel secure in their jobs and reduces employee turnover. Although we as leaders have a lengthy list of things to do; developing a high-level trust with team members ought to be the number one priority. Forty two percent of all Canadian organizations surveyed say they have increased the importance that they place on building trust over the past five years. Building trust in the workplace is a must have – not a nice to have because it lines priorities and motivations with the work force and encourages team members to stay at the organization and perform they're very best. In order to develop a high-level trust with team members leaders might like to consider honesty and transparency, creating an inclusive culture, being no put it here no shake your book that's why I got dash cognizant of those nonverbal communicators, practice consistency, show appreciation and listen more than you speak.
Team Management For Creating Optimal Success: Michael Jordan once said, "talent wins games but, teamwork and intelligence wins championships" and hat is the crux of team management. Team management is a leaders ability to carry out and coordinate a teams efforts in order to execute tasks and achieve common goals with the emphasis being on the leaders communication skills that enable everyone to stay efficient and organized as much as possible. There is no magic formula that can define what a great team is or what great team leadership is however; successful team leaders will always know their responsibilities, the organizational goals and be receptive to check in's on a regular basis. To that end, successful team management for creating optimal success must include the leaders ability to offer a clear vision, delegate with care, staying close to remote team members, ensure the key performance indicators are met, provide recognition and be empathetic towards others.
Summary: From a corporate point of view, all organizations should be ready to address inflation, economic downturn, change management, systems security, increased customer expectations, accelerated digital transformation and sustainability. From a corporate standpoint these are givens and they are seen to be much more strategic in nature. However, this article has been written from a tactical perspective and attempt to alert leaders to the challenges that they may need to address from an operational standpoint.
About The Author.
Nicholas Pollice is President of The Pollice Management Consulting Group located in Niagara, Ontario, Canada. An international facilitator, presenter and consultant, he is known as an operations management leader and coach. Nicholas conducts programs in leadership, supervision, communication, negotiation, conflict resolution and strategic planning. He has been an international consultant since 1989 and is the author of several professional publications. His presentations have been consistently ranked in the top 10% throughout North America.